Family and Friends,
If you're really, really, and we mean REALLY hungry, stop in at Philly's in Marthasville, MO.
<![if !vml]>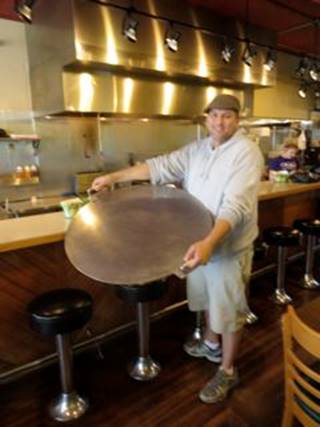 <![endif]> <![if !vml]>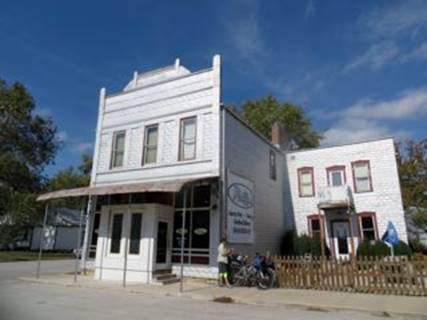 <![endif]>
"We can't even get it out the front door," says Philly's owner and pizza chef Denis Phillips, as he shows off the custom made 30-inch pan he uses to bake his 15-pound pizza.
We were tempted but ordered a pie of more modest dimensions.
Regards,
Cheryl and Keith